What an amazing little addition!
I've added this little pearler to my left hand stick for Star Citizen. Man, night and day.
It feels so natural, especially with forward/back strafe as well as up/down strafe. Quite satisfying to go to max thrust as you would with a HOTAS but retain that analogue control over all axis.
I swapped over to the heavier 30 springs as well and it's perfect. Nice resistance and I don't think I'll have to adjust my x and y deadzones.
Well constructed and pretty easy to install. VKB have nailed it again.
Let me know if your pedals ever go on sale and that would fill out my all VKB flight system. ;)
Cheers!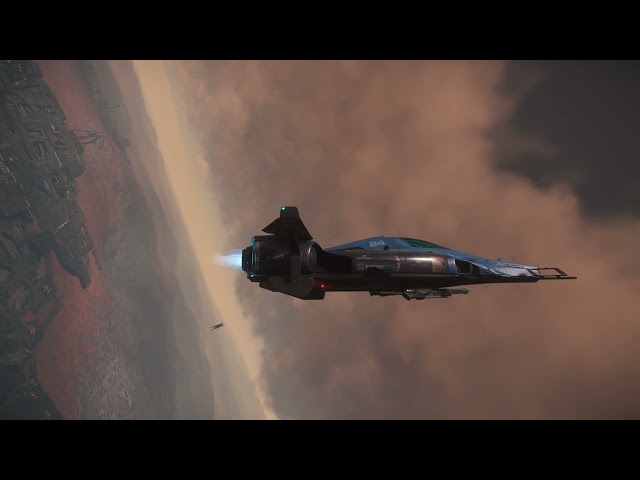 Easy to install works as intended.
I followed the instructions on the videos ( which were very clear and easy to follow) and had no trouble installing the adapter.
Using the adapter has been an interesting challenge. The throttle part is excellent and a more comfortable position than upright. Flight is improved. The challenge has been in remapping my muscle memory for button presses- what was once a move left is now move 45 left and down- so occasionally I choose the wrong direction. The adapter is well designed and very well-formed out of very good quality plastic, it is very rigid and convincingly strong. I am very happy with the purchase and really happy that VKB has set up shop in Australia.
Thanks very much Richard for supporting VKB in Australia.
We are very please you enjoy the Omni Throttle Adaptor on the Gladiator.
Regards, VKB AU/NZL Support team
It Just Works
There's not too much to say about the Omni Adapter, as in-of-itself it is a very simple product.
Design: They have clearly put a lot of thought into optimising the shape, ensuring that the stick is still balanced with your hand resting heavily on the stick. Between this and the springs in the base, it naturally stays in the neutral position and it isn't too easy to accidentally input drift to the left, which just looking at it I was a little concerned about.
Build: The build quality is excellent. It has been engineered & built with solid materials so there is no flex at all in the adapter.
Installation: Very easy, they even include the tools that you need between what came with the stick & base, and what comes with the adapter. The video tutorial is clear & easy to follow. You have to open up the stick to take out the original base adapter and replace it with the Omni, but all of the connectors were easy to access & remove, and it went back together like it was from factory.
Usage: The change in hand position is actually a little more comfortable & it is a really good feeling to push the stick forward like a throttle. Having said that, boy was it weird to use in Star Citizen after being used to having two upright sticks. I thought it would be easy to adapt to the change, but I had to fight my muscle memory for a couple of hours to get used to it.
Thank you very much for the detailed and positive review, Vonk.
We are sure this will be very useful to simers who have not used the OTA before and are considering upgrading their setup.
VKB Support team
Hi there,
We really appreciate your positive comment and 5 star rating.
Your setup in the photo looks awesome too!
Cheers, VKB Support team
Great omni throttle
Real easy to install. It came with no instructions and I didnt need any. Works exactly how youd expect and its just what I wanted. My sticks maybe a year old but its still just works. Remember to recalibrate your stick after you install it, my twist axis was all messed up until I calibrated it.
Hi Colin,
Thank you for the very positive feedback about the Omni Throttle.
Great pointer for everyone else to recalibrate.
Happy flying!
Cheers, VKB AU/NZL Support team